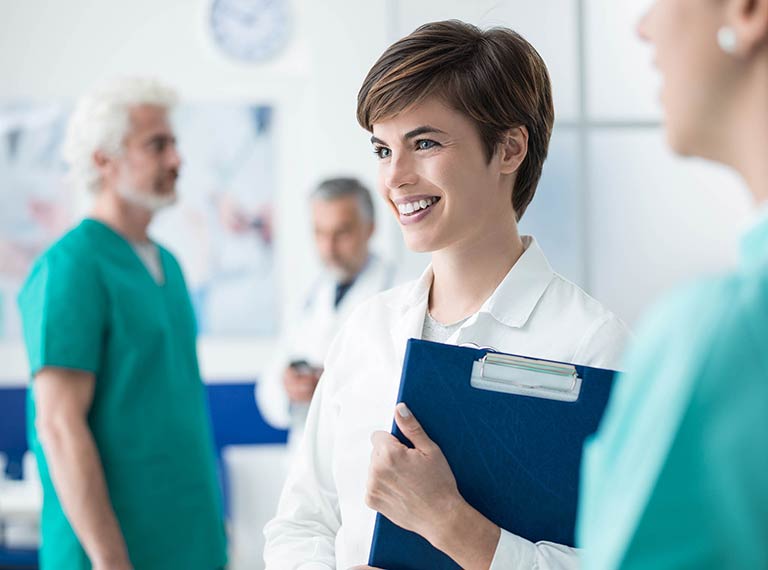 Scientists run this department and they perform tests and procedures on cellular matter related to fertility. They work with ova, sperm and embryos with the aim of reproduction for the patient to start a family.
4.9
Zocdoc Overall Rating , based
on 7541 reviews.
A embryologist is a life scientist with specialized training in analysing and managing cells of the reproductive system mainly eggs(ova), sperm and embryos. In andrology the scientist focuses on analysing sperm, to assess its suitability for natural fertilisation, and preparing it for sperm washing or ICSI. In Embryology the scientist focuses on creation of embryos through IVF and taking care of them through culture until the embryo is suitable for transfer to the womb for pregnancy.
The scientists also do other tasks in regards to the gametes(cells for reproduction) like freezing(cryopreservation) of eggs, embryos and sperm to preserve fertility.
The scientists may observe the sperm in a procedure called semen analysis and see that they are unable to swim and that may be the cause of the couples infertility. With this information the fertility specialist and the scientist would advice for Insemination or IVF with ICSI. They also observe the embryos to determine the fittest for implantation for pregnancy. They are core to the Assisted Fertility Process.
Meet Our Embryology and Andrology Specialists
Please feel welcome to contact our friendly reception staff with any general or medical enquiry call us.
Monday – Friday        6.00 – 5:00 pm
Saturday                      9.00 – 3.00 pm
Sunday                      Closed