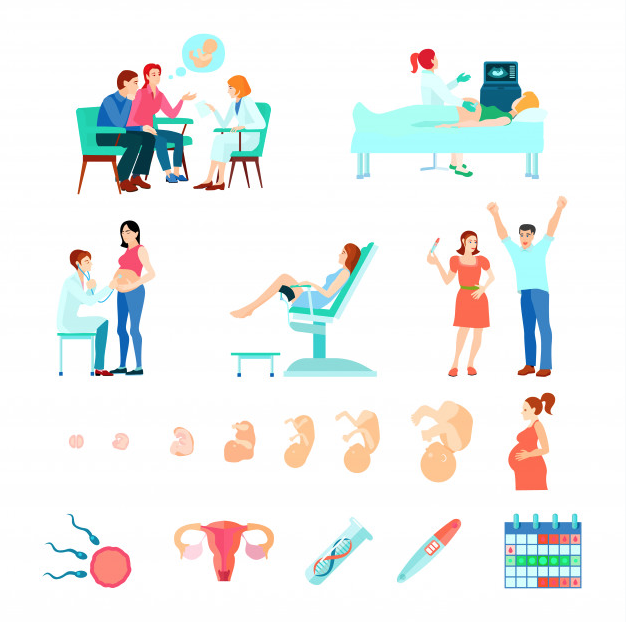 Obstetrics, Gynaecology & Assisted Fertility
Our Obstetricians and Gynaecologists have received subspecialty training focusing on various Assisted Reproductive Technologies. They are here to help you use the right one for you.
4.9
Zocdoc Overall Rating , based
on 7541 reviews.
An Obstetrician & Gynaecologist is a medical doctor with specialized training in diagnosing, treating, and managing disorders & developments of the male and female reproductive system including, pregnancy, infertility and STIs. 
An Obstetrician & Gynaecologist with specialised training in Assisted Reproductive Techniques can administer treatments like IVF, IUI, FET and more as offered here at the Nairobi IVF Centre.
ObGyns are highly trained clinicians capable of diagnosing complex conditions through detailed history and physical examination. Even as medicine becomes more dependent on technology, the gynaecological/andrological and hormonal exam will remain a critical component of the patient evaluation. 
He actively participates in clinical research trials and has been published in peer reviewed journals such as the Journal of the State Medical Society and Baylor University Medical Center's Proceedings. At Hahnemann Hospital in conjunction with Drexel University, where he received extensive training in coronary as well as peripheral interventions and limb salvage procedures.
Meet Our Gynaecologists & Assisted Fertility Specialists
Please feel welcome to contact our friendly reception staff with any general or medical enquiry call us.
Monday – Friday 6.00 – 5:00 pm
Saturday                6.00 – 3.00 pm
Sunday                   Closed